AIT teacher attends WHO National Ethics Committee meeting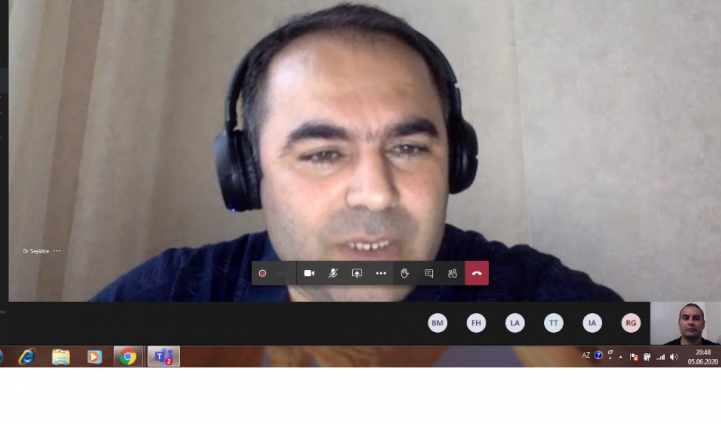 Associate Professor Anar Gafarov, Leading researcher of the Institute of Philosophy of the Azerbaijan National Academy of Sciences, Instructor at Azerbaijan Institute of Theology (AIT) attended an online meeting of the World Health Organization (WHO) National Ethics Committee in our country.
The meeting discussed current situation and problems related to the pandemic. The meeting was conducted by Dr. Nabil Seyidov and highlighted the issues such as the public approach to the coronavirus pandemic, psychological state of the population as well as the types of surveys to determine the reactions and opinions on coronavirus. The meeting concluded with questions from the participating experts, discussions and assessments.
It should be noted that the teachers of Azerbaijan Institute of Theology participated actively in various webinars during the coronavirus (COVID 19) pandemic and urged people to observe quarantine rules in the country.