The development of education in Azerbaijan is one of the important strategic directions of the state policy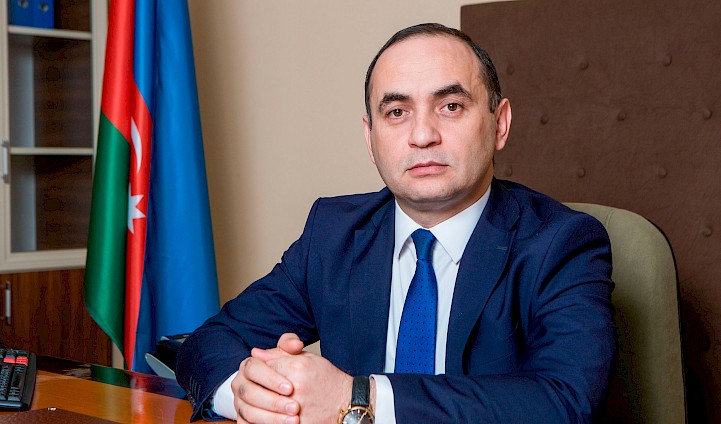 President Ilham Aliyev and First Lady Mehriban Aliyeva met with a group of local culture and art figures. President mentioned the reforms in the field of education and their outcomes in the meeting.

Jeyhun Mammadov, rector of Azerbaijan Institute of Theology, shared his opinion on the positive outcomes of the reforms in the education sphere with AZERTAC correspondent.
He noted that the development is also noticeable in the education sector. This development, undoubtedly, is based on the ideas of national leader Heydar Aliyev, his political and strategic course which is successfully continued by President Ilham Aliyev.

Measures on the development of education in our country in recent years, give grounds to say that Azerbaijan is ready to see its future more securely and confidently. The attention and care of President Ilham Aliyev to the development of education confirms that this factor is one of the important strategic directions of state policy.

Recalling the idea of President Ilham Aliyev "Natural resources are limited values, but education, knowledge and science are the factors contributing to the development of each country", Jeyhun Mammadov, rector of the Institute, said perfect education means powerful and progressive country. "Azerbaijan, which has made great contributions to the world science, has made significant progress in science and education. Today, the preparation of highly qualified specialists in the field of science and education, constant care for them, and the adoption of important decisions in the society to increase the influence of scholars, scientists and educators are the most important issues. This is the requirement of the educational strategy defined by the state".

"It is no coincidence that the establishment of Azerbaijan Institute of Theology, which was realized a year before, aims to develop a high religious and spiritual environment and train high level specialists for the organization of religious activities based on the logical outcome of the state policy and people's historical traditions", said Jeyhun Mammadov.
"In this sense, the state shows great care to the development of Azerbaijan Institute of Theology. The education is tuition-free and students are provided with free textbooks. In the future, students will also be provided with free uniforms, food and dormitory.
We strive to strengthen the national and patriotic spirit of our students and take measures to promote spiritual values. We also try to educate specialists with profound and comprehensive knowledge, skills, high culture and progressive outlook."