AIT organizes Open Days during winter examination session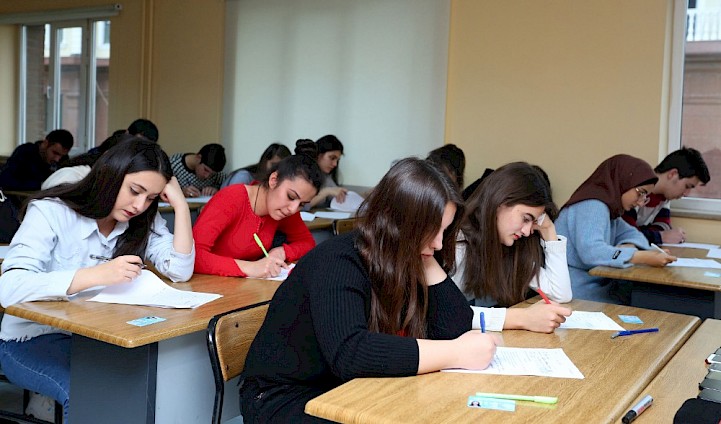 Azerbaijan Institute of Theology (AIT) will organize Open Door days on January 17, 2020, concerning the winter examination session.
Media, non-governmental organizations, students' parents and public representatives can attend Open Days and observe examination process.
The attendees will be informed about organizing exams according to existing rules, ensuring transparency and objectivity in the assessment of students' knowledge and holding exam session according to appropriate normative documents. They will also have opportunity to visit exam venues and observe the session held on different subjects.
It should be noted that exams are open to public. The sessions are controlled by the leading educational experts, representatives of non-governmental organizations and media as well as Public Supervisory Board which includes a student representative. Necessary activities have been implemented to ensure transparency as wel as the participation of students and their parents in the process.
The exam session will last until January 31, 2020.