AIT organized screening of the film Life is Beautiful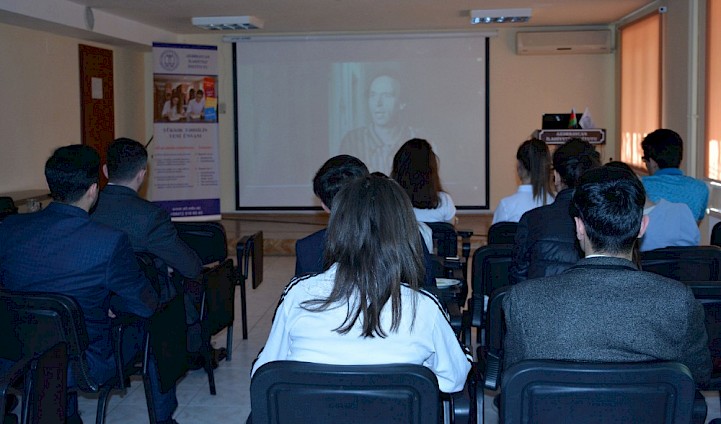 Azerbaijan Institute of Theology attaches special importance to the development of students' self-expression and analytical skills. The Institute continues holding series of events for the effective organization of students' leisure time activities. Along with informative and educational events, the Institute organizes events with entertaining character. To that end, the Institute organized screening of the film Life is Beautiful for students. The film deals with the story of a father who was banished to the Jewish camps with his wife and son and endless self-devotion of an Italian mother for saving her son.
The film won the award in 1998 Cannes Film Festival. In 1999, it won three Oscar awards for Best Foreign Language Film, Best Actor and Best Music held by the Academy Awards.
The events organized by Azerbaijan Institute of Theology aim to shape students' world outlook, improve their intellectual level, enrich spiritual world, strengthen social responsibility skills, patriotic spirit, as well as self-expression skills.