Associate Professor of AIT attends international conference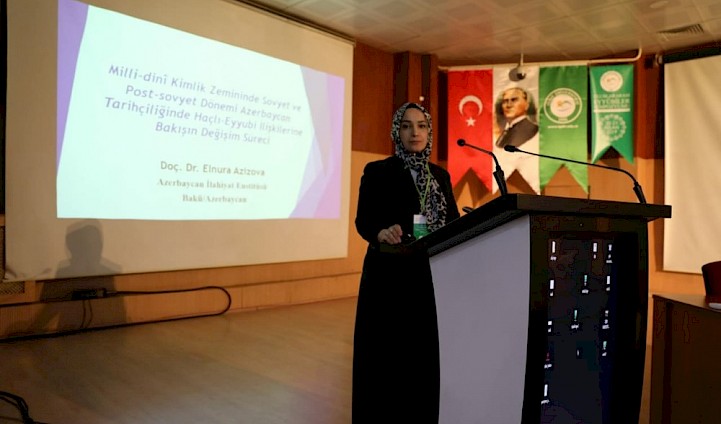 On April 20-21, 2019, Associate Professor Elnura Akif Azizova, Head of the Department of Religious Studies at AIT, attended "Əyyubilər" (Ayyubid dynasty) International Symposium held in Iğdır, Turkey. The symposium was organized by Iğdır University and was attended by 160 participants from 13 countries who delivered presentations on the political and cultural history of Ayyubid dynasty. Associate Professor Elnura Azizova made a presentation about Different Viewpoints on the Relations between Crusades and Ayyubid Dynasty in the Context of National and Religious Identity during Soviet and Post-Soviet Period. The presentation analyzed the role of Ayyubid dynasty against the struggle with Crusades according to causes, results and impacts in Azerbaijani history studies of Soviet and Post-Soviet period. The article has also discussed the style, content and viewpoints of the researchers of both periods.
Azerbaijani researchers of independent period analyze both Crusades and Ayyubid state from the national and religious aspect. The materials discuss the fact about the mass murder of Muslims by Armenians in different areas during The First Crusade that occurred in 1096-1099. Armenian treachery against Muslims and Turkic ethnic groups has continued for years and reached its climax with the mass murder of Azerbaijanis in the last century.
The studies by the researchers of independent period regard Salahuddin al-Ayyubi as a prominent personality for Azerbaijani history as well taking into consideration his Azerbaijani roots.