AIT Vice-Rector attends Scientific-Practical Conference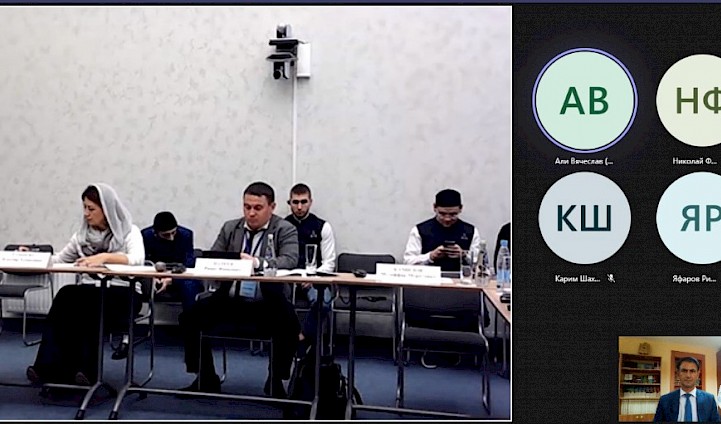 Mirniyaz Mursalov,Vice-Rector for Science and Innovations of Azerbaijan Institute of Theology (AIT), attended II International Scientific-Practical Conference on Islamic Studies and Islamic Theology in the Modern Education System: Problems and Prospects organized by the Bulgarian Islamic Academy.
M. Mursalov, speaking on Teaching Religion in Azerbaijan in the Twenty-First Century, stated that religious security is as vital as national security for all countries, particularly secular countries.
The vice-rector, emphasizing the importance of religious enlightenment, stated that the more the state frees the sphere of religion, the less control it has over it, and the more skilled radical groups can use it.
Talking about teaching religion in Azerbaijan in the twenty-first century, the speaker focused on the years 1990-2000. "A methodical approach to the teaching of religion, which is a sensitive topic in general, was in the sphere of religious activity by national leader Heydar Aliyev and a worthy successor of his political course, President Ilham Aliyev, at this point in the country," he said. Freedom of religion has been ensured for all members of religion living in Azerbaijan as a result of Ilham Aliyev's consistent policy based on tolerance in the field of religious activities.
The speaker also stated that educational institutions should employ national staff who prioritize their country's interests in religion education planning.