AIT rector attends online discussion on History of religious pluralism in Azerbaijan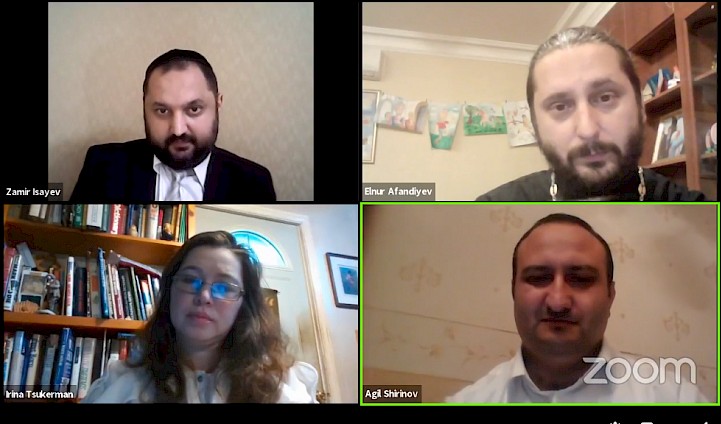 On January 14, 2021, an online event on History of religious pluralism in Azerbaijan moderated by Irina Tsukerman, Vice President of Timberwolf Phoenix LLC, was held.
The discussion was attended by Agil Shirinov, Rector of Azerbaijan Institute of Theology; Archpriest Elnur Efendiyev, Secretary of the Baku and Azerbaijan Eparchy of the Russian Orthodox Church, and Rabbi Zamir Isayev, Deputy Chairman of the Georgian Jewish Community of Azerbaijan.
The participants discussed various examples of inter-religious tolerance in the history of Azerbaijan.
Emphasizing that representatives of different religions coexist peacefully in Azerbaijan, the speakers noted that the Azerbaijani state has always taken care of traditional religious groups in the country.
The discussions lasted for 2 hours.